The Shropshire PE Conference, an inspirational event organised by the Marches Academy Trust, took place with great enthusiasm and success on 12th October at the iconic Shrewsbury Town Football Club, this conference exceeded expectations with a remarkable lineup of keynote speakers and an array of educational and engaging activities.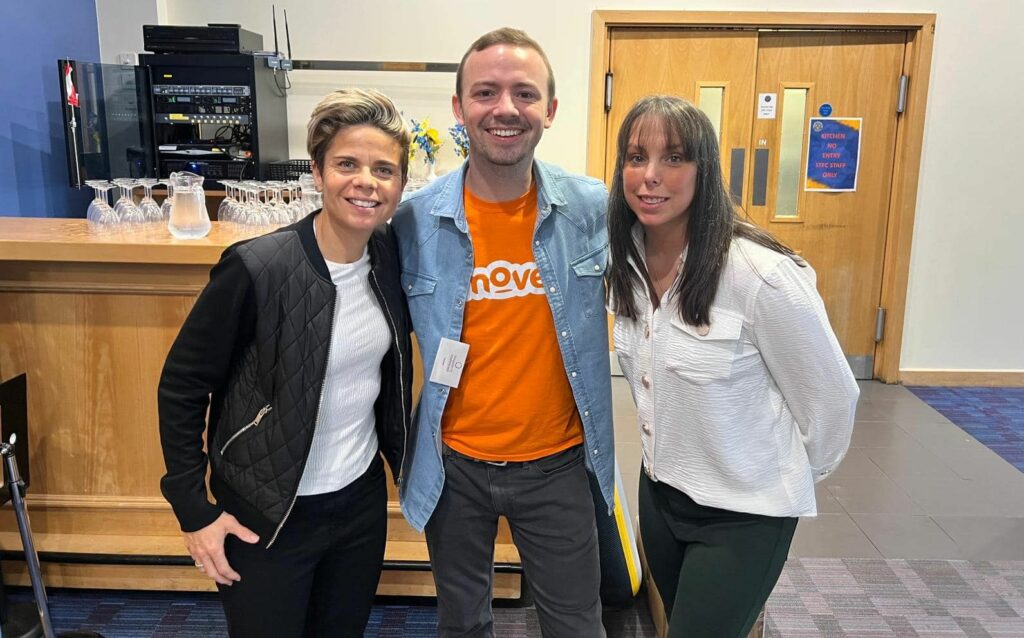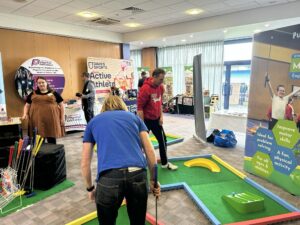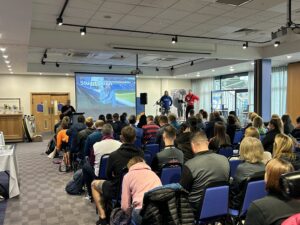 Highlights of the Shropshire PE Conference:
Keynote Speakers:
Sue Smith – As a former Lioness and England footballer, Sue Smith brought a wealth of experience and inspiration to the conference. Her journey from grassroots to international level sports will have motivated attendees as she shared valuable lessons on perseverance and teamwork.
Beth Tweddle – Beth Tweddle is an iconic figure in the world of gymnastics, having represented the United Kingdom at the highest level. Her accomplishments are a testament to dedication and resilience, making her an outstanding role model for aspiring athletes and coaches.
Ryan Smith – A beloved CBBC presenter, Deputy Headteacher and imoves ambassador, Ryan Smith added a touch of enthusiasm and entertainment to the conference. His experience engaging with young audiences and promoting physical activity is sure to provide fresh perspectives for educators and coaches.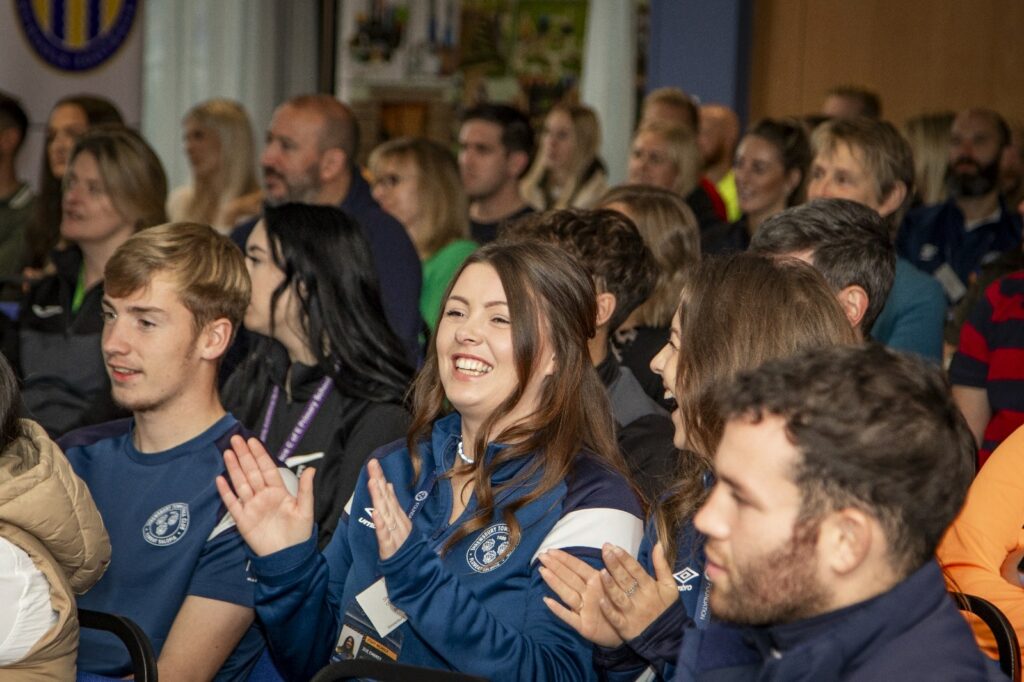 The conference featured a diverse range of workshops and exhibitors, providing attendees with practical knowledge and strategies to enhance physical education in schools and sports programs.
Participants had the chance to connect with like-minded individuals and establish valuable professional relationships using the dedicated exhibition area showcased the latest in sports equipment, technology, and educational resources, offering attendees the opportunity to discover innovative tools and solutions for their institutions.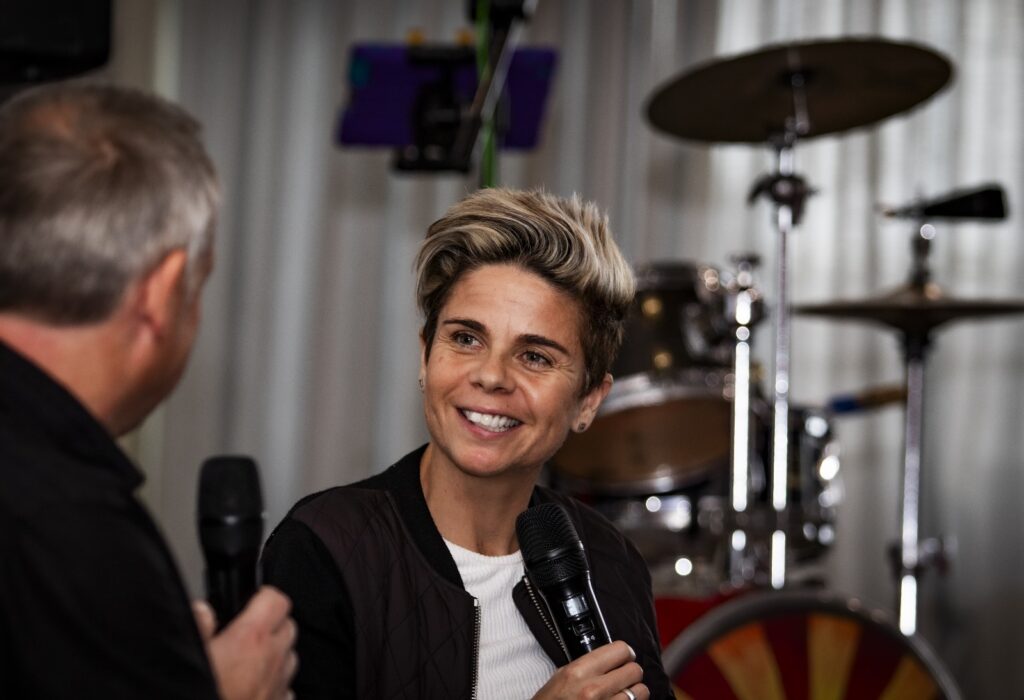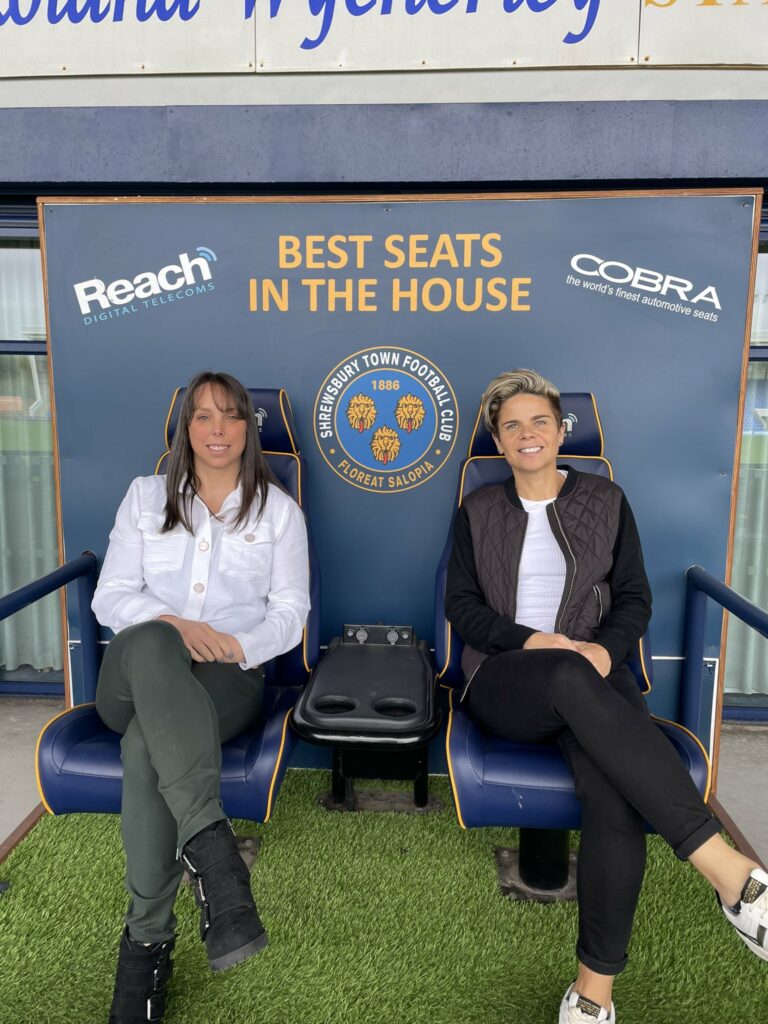 George Hounsell, Director of Sport, Health & Community commented "The Shropshire PE Conference is a celebration of the importance of physical education and its transformative potential. We are excited to bring together Sue Smith, Beth Tweddle, and Ryan Smith, along with a host of experts, to inspire, educate, and empower attendees. This event is a testament to our commitment to promoting a healthy, active, and inclusive community."
Watch the video here:
The Shropshire PE Conference 2024 is an event not to be missed for anyone passionate about physical education and sports. Early bird registration is now open for 2024, and more information can be found on the Trust website marchesacademytrust.co.uk.